Editor's Note: The following article is reprinted from Macworld UK. Visit Macworld UK's blog page for the latest Mac news from across the Atlantic.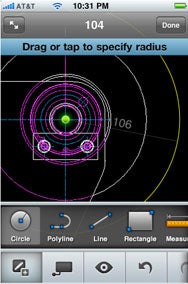 3D software specialist Autodesk has introduced AutoCAD WS for iPhone, iPod touch and iPad.
The hybrid app lets users view, edit and share DWG files, a file format used for storing two and three dimensional design data and metadata.
"Using the touch and gesture interface of your iPad or iPhone you can accurately view, annotate, and revise drawings on the spot. Change the way you work in the field or on the road by reducing the need to carry around over-sized paper drawings," Autodesk notes.
Available from the App Store, AutoCAD WS is free and requires the iOS 3.0 Software Update or later.
Autodesk is billed as a world leader in 3D design software for manufacturing, building, construction, engineering and entertainment.