Editor's Note: The following article is reprinted from GamePro.com. For more gaming news, visit GamePro's news page.
PopCap Games releases an update this week for the iPhone and iPod touch version of Peggle, with an added bonus.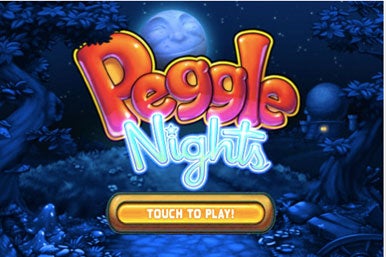 Five levels from Peggle Nights are now in the popular casual puzzle game for Apple iOS devices, along with the ability to unlock the entire Peggle Nights game via an in-app purchase.
The update also adds language support for the French, Italian, German, and Spanish markets. The Peggle Nights content comes standard with any new purchases of Peggle for the iPhone and iPod touch.
The original Peggle game features peg-busting 55 levels, 10 magic powers in Adventure Mode, and gameplay tailored to the iPhone and iPod touch. Find out more about Peggle at PopCap Games.