Editor's Note: The following article is reprinted from GamePro.com. For more gaming news, visit GamePro's news page.
Sony Online Entertainment's Free Realms gets a little bit freer with a Mac port coming out "later this fall."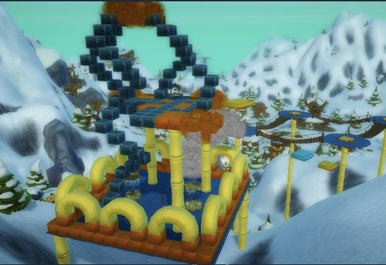 Free Realms is a massively multiplayer online game (MMO) set in a family friendly fantasy world. While the adventure game does feature combat, it also allows players to focus on other activities including exploration, building, pet-raising, and mini-games.
The new edition of Free Realms comes as part of a partnership between SOE and TransGaming, a multi-platform developer specializing in Mac and Linux/CE platform ports. The Mac version allows synchronous play between Mac and PC users on the same servers, which also means Mac players have consistent controls and access to Marketplace.
Currently, Free Realms claims an audience of 14 million — which puts it just ahead of competitor Wizard101 (10 million-plus) and probably somewhere behind Club Penguin (12 million*) based on last-announced user counts for both MMOs.
* Club Penguin claimed 12 million in 2007 just before The Walt Disney Company bought the game and opened distribution channels in Canada, England, Australia, Brazil, and Argentina.