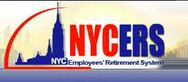 It's been a while since the term backdating has made an Apple-related appearance, but court cases have a way of dragging on ad nauseam. On Wednesday, news surfaced that Apple had agreed to pay $16 million to settle a class action suit brought by the New York City Employee Retirement System (NYCERS).
The case was originally filed in 2006, with NYCERS alleging that Apple had awarded improperly-backdated stock options to several executives between 2001 and 2006. The NYCERS case had its fair share of obstacles: backdating cases brought by the organization against Apple were dismissed not once, but twice.
Evidently, Apple decided that settling with NYCERS was preferable to being repeatedly dragged back to court. The company has thus agreed to pay $14 million to shareholders, in addition to reforming corporate governance practices, to prevent something like this from happening again. (Which would, in turn, hopefully prevent Apple from being sued over this again.)
In addition to the $14 million payout, Apple will also give $2.5 million to corporate governance programs at Stanford Law School and Columbia Law School and pay $4 million in lawyer fees, bringing the total to around $20.5 million—admittedly, a small drop of the roughly $46 billion in cash Apple has in the bank.
Apple's backdating woes were previously investigated by the Securities and Exchange Commissions, a case that Apple settled in 2008, also by paying out $14 million and agreeing to update its practices for awarding stock options. The SEC investigation determined that Apple CEO Steve Jobs was aware of, but did not benefit from, the backdated options.
The settlement with Apple still requires the approval of a federal court, which should happen on Thursday in San Jose. With that, Apple may finally be able to put the issue of backdating behind it—so to speak.