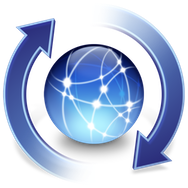 Apple has released a pair of firmware updates that fix some charging issues for previous generations of the MacBook and MacBook Pro.
Customers have discovered that MacBook and MacBook Pro models from 2007-2008 may not charge when plugged into a new "L-shaped" 60- or 85-watt power adapter from recent MacBooks.
To address the problem, Apple has released both a MacBook SMC Firmware Update 1.4 and MacBook Pro SMC Firmware Update 1.4 for affected models. The updates require Mac OS X 10.5.8 or Mac OS X 10.6.4 or later.
You can download these updates from the linked Apple support pages, but it may be better to simply run Software Update on your MacBook—the update will appear there only if you need it.