Fans of CBS's Numb3rs TV series can now join in on the action and suspense on their iOS devices. The newly released Numb3rs game for iOS lets you play alongside characters from the Emmy-nominated series, solving puzzles and engaging in various action-packed arcade sequences.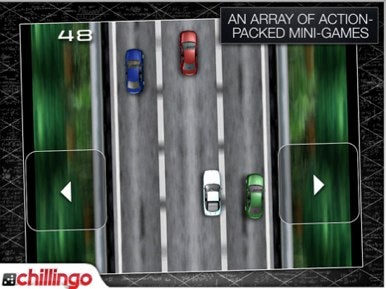 In Numb3rs – The Game, you play as a new FBI consultant tasked with bringing down a large criminal network operating in Los Angeles. You'll work alongside Numb3rs characters and face a blend of puzzles and arcade-style mini games along the way.
The puzzle-based games include time-based logic and math puzzles, while the arcade-style mini-games will have you partaking in car-chases, defusing bombs, and interrogating suspects.
The game features most of the popular Numb3rs characters, including Charlie Eppes, Don Eppes, Amita Ramanujan, and Larry Fleinhardt. It also includes three levels of difficulty and an online leaderboard for high scores and achievements.
Numb3rs is a universal app, costs $1 and runs on iOS 3.0 or later.