The Lego Universe massively multiplayer online (MMO) game is now live, with early access granted to fans who pre-ordered the game through Lego sales channels. These early adopters get two weeks of early playtime before the official U.S. launch, slated for October 8.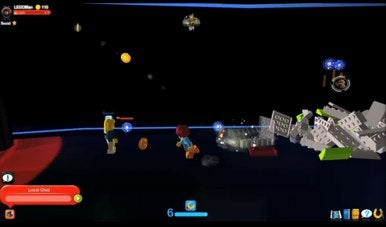 Lego Universe is an MMO game for Mac and PC based on the Lego experience. Players take the role of the iconic Lego minifigs and can team up with friends to explore the Lego universe while battling the chaotic forces of Maelstrom.
This being a game about Legos, manipulating Lego bricks is a major part of the gameplay; players can take part in gameplay-oriented building challenges or build sophisticated creative designs of their own fancy. More advanced players can even bring their Lego creations to life with a user-friendly programming language.
Lego Universe costs $40 and runs on OS X 10.5.3 or later. It also requires a subscription to the service, which is priced at $10 for a one month subscription, $50 for 6 months, and $90 for 12 months.