Despite the obvious benefits of using a wireless mouse, it's hard to ignore the fact that they eat through batteries like real mice eat through cheese. Genius's new Navigator 905 mouse aims to address this issue by employing BlueEye Tracking, a powerful Blue optical engine with high laser precision that dramatically reduces power consumption.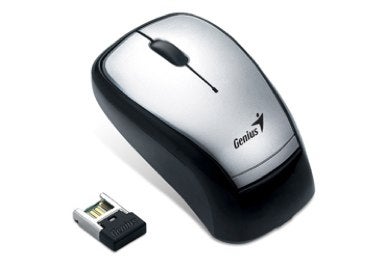 The $30 mouse is powered by a single AAA battery and its ambidextrous design aims to make using the device as comfortable to use for southpaws as it is for right-handers. The BlueEye Tracking technology works on almost every surface and can extend the mouse battery's life by up to 40 percent, according to Genius.
The Navigator 905's USB-powered 2.4GHz anti-interference RF technology gives you up to 10 meters of working range and 1200 dpi resolution for accurate cursor tracking and speed, and included with the mouse is a Stick-N-Go mount that lets you attach the Navigator 905 to a notebook or laptop for extra portability.