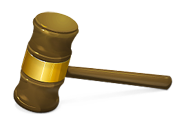 We'd thought the legal beef between Eminem's music publisher, Eight Mile Style, and Apple had been squashed after the battling parties reached a settlement last year, but it appears we were wrong.
The Detroit News reports that Eight Mile Style has filed for the US District Court judge in Detroit to enforce the settlement reached in the publisher's lawsuit against Apple and Universal records. The amount in question is a cool $2.2 million—that includes lawyer fees and, as a result, is likely higher than the original settlement.
The drama started back in 2007, when Eminem's publishing company filed a multimillion-dollar suit against Apple for allegedly selling downloads of 93 songs by Eminem without paying appropriate compensation. The company also filed suit against Universal-owned Aftermath Records for unlawfully negotiating the iTunes deal.
The case went to trial last year after the parties failed to reach a settlement, and after five days in federal court, a deal was struck and an undisclosed settlement was reached.
Though the settlement should have signaled an end to this ordeal, Eight Mile Style's latest filing indicates that the battle isn't over just yet. It's unclear how much of the $2.2 million is owed by Apple and how much is owed by Universal, but what does seem clear is that neither party is jumping at the opportunity to pay up.