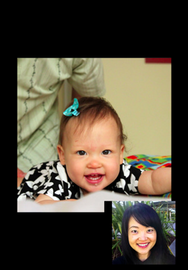 Tired of waiting for FaceTime support for your Mac, or Skype to bring video calls to its iOS client? A recent 2.0 update to Yahoo Messenger's iOS app enables video chat with your contacts as well as a host of other new features.
Video chat is undoubtedly the big draw in 2.0: using Yahoo Messenger, you can now make video calls to your contacts on their iPhones, Android devices, or even their computers (Windows PC only, apparently; Macs have been left out in the cold). You can also make free voice calls to other Yahoo Messenger contacts or low-cost calls to landlines and mobile phones. If you sign up for a Yahoo Voice Phone Out account, you can even make cheap international calls. Plus, support for iOS 4 means that you can let Yahoo Messenger run in the background while you take care of other business.
All of this is in addition to Yahoo Messenger's other featuers, such as the ability to send free SMS messages, push notifications, the ability to send pictures to your contacts, and support for Windows Live Messenger contacts.
Yahoo Messenger 2.0 is free and supports any iPhone or iPod touch running iOS 3.0 or later. For video calls, an iPhone 3GS or iPhone 4 running iOS 4.1 and a Wi-Fi connection are recommended.
Updated 9:15PT to clarify desktop support.