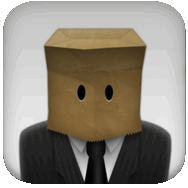 Safari users worried about their online privacy are getting some help from a Belgian company.
Orbicule, maker of theft-tracking software Undercover, announced on Tuesday that it is launching Incognito 1.0, a free extension for the Safari browser that frustrates data miners by blocking Google Analytics and Google AdSense on all third-party sites. Safari users will still see Google ads, and they will be exposed to tracking by those programs if they view and use Google-owned sites. But Google won't be able to collect information on Incognito users who see Google ads at, say, newspaper Websites or WordPress blogs.
Incognito users will also have the option to further conceal their online movements by blocking YouTube and Facebook content on third-party sites.
The extension should not be confused with the "incognito" windows available on Google's Chrome browser. That feature lets users surf without creating a browser history or accepting cookies from Websites; those sites can still collect and share information about users, however.
The Incongito extension is available only for the Safari 5 browser.