Children who use the ShapeEffects iPad app to create digital art now have a new tool to use: photographs.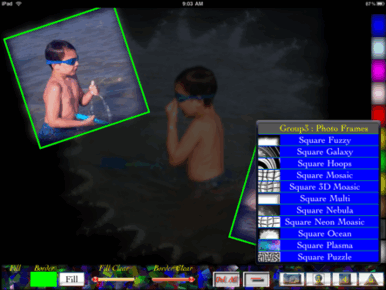 The app from developer Scott Gruber already lets users create a variety of images by selecting from a dozen geometric shapes, then arranging them, changing their size, combining them and filling them in with colors. The update to Version 2.0 adds the power to import and manipulate photos so users can create collages and computer wallpapers—akin to a beginner's Photoshop aimed at young users.
The updated app includes 123 templates to guide users in their photo editing. ShapeEffects 2.0 costs $3, and is available for iPads running iOS 3.2 or later.