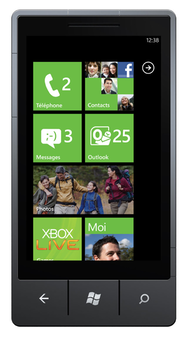 Microsoft has confirmed that it will release Mac OS X-compatible syncing software for its newly-launched Windows Phone 7 operating system, allowing customers to sync their mobile devices directly with their Macs.
According to technology site Engadget, the Redmond giant will release a suite of synchronization tools later in 2010—albeit in beta form—that will allow Mac users to sync "selected content" directly with the Windows Phone 7 devices that will be available as early as mid-November.
Unfortunately, Microsoft has not yet released much in the way of details, such as what "selected content" users will be able to transfer to and from devices, or when exactly the software will be made available to the public.
Nonetheless, the announcement of tools that will let a Windows-based phone converse with a competing operating system are a clear indication that Microsoft is envisioning its mobile products as part of a modern, heterogeneous world, foregoing the vertical integration they are well-known for in favor of interoperation with other platforms.