Valve, the game developer behind such best-selling franchises as Counter-Strike and Half-Life, has officially announced Defense of the Ancients (Dota) 2, a sequel to the popular custom scenario for Warcraft III: Reign of Chaos and Warcraft III: The Frozen Throne.
In a brief press release, Valve states that Dota 2 will be coming to both Mac and PC sometime in 2011. Valve also notes that Dota 2 will take the blend of online RTS and RPG action that made the original Dota a success, and expand upon it in every way.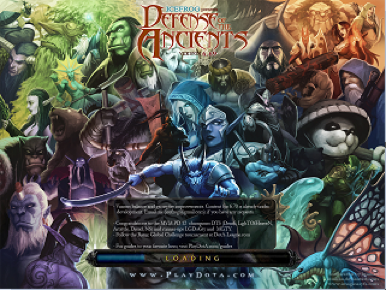 According to GameInformer, the gameplay in Dota 2 will remain true to the original, with all the heroes from Dota Allstars appearing in Dota 2, along with most items, skills, and upgrades. The biggest change will be on the visual side, with the game running on Valve's Source engine, and the addition of new visual flourishes like cloth effects and improved lighting.