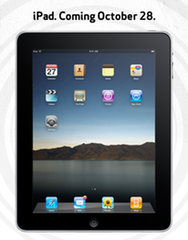 Verizon may not have an iPhone to sell, but that doesn't mean it can't be buddies with Apple. On Thursday, the network announced that it would begin selling the Wi-Fi version of the iPad, bundled with its MiFi portable hot spot device, at more than 2,000 of its retail stores. Meanwhile, longtime Apple partner AT&T announced that it too would begin selling the Wi-Fi + 3G version of the tablet at retail stores. The iPad goes on sale through both carriers beginning on Thursday, October 28.
Since the iPad's 3G chip doesn't function on Verizon's network, the company will offer three bundles of the Wi-Fi model and a Verizon MiFi 2200 portable hot spot; the bundles run $630 for a 16GB model, $730 for a 32GB model, and $830 for a 64GB model—competitive to the cost of a 3G iPad. Verizon will also be selling the Wi-Fi iPads without the MiFi for $500, $600, and $700 respectively, which is roughly the same price as Apple sells them (technically, it's $1 more). Customers who purchase the MiFi bundle can sign up for a no-commitment 1GB monthly plan for $20 a month, but that plan won't be available to existing MiFi users.
The iPad's availability on Verizon doesn't mean AT&T is being left out in the cold, though: it'll be selling the Wi-Fi + 3G version of the iPad at more than 2,200 retail stores, offering the standard no-committment 250MB and 2GB data plans for $15 and $25 per month respectively. The 3G iPads will be sold at the usual retail prices of $629, $729, and $829 for the 16GB, 32GB, and 64GB versions. In addition, subscribers to the 3G plans get unlimited access to AT&T's Wi-Fi hot spot network, with more than 23,000 locations in the U.S.
This latest move fits a pattern with Apple, which has been slowly broadening the reach of its tablet device in recent weeks, previously in deals with retailers like Target and Walmart. Adding Verizon and AT&T stores means that Apple has increased the locations where you can buy an iPad by more than 4,000. And partnering with Verizon means that the company potentially pulls in a lot of customers who are frustrated by their inability to buy the iPhone on that network.
Finally, for Verizon iPhone watchers, the deal with the big red network shows that the lines of communication between the two companies are firmly open; you can almost hear Apple reminding AT&T that it's not the only game in town. The long and short of it is that Cupertino is interested in playing the field when it comes to making relationships with carrier partners. As far as Apple is concerned, the important thing is expanding its reach to the point where anybody can buy an iPad.
iPad (2010)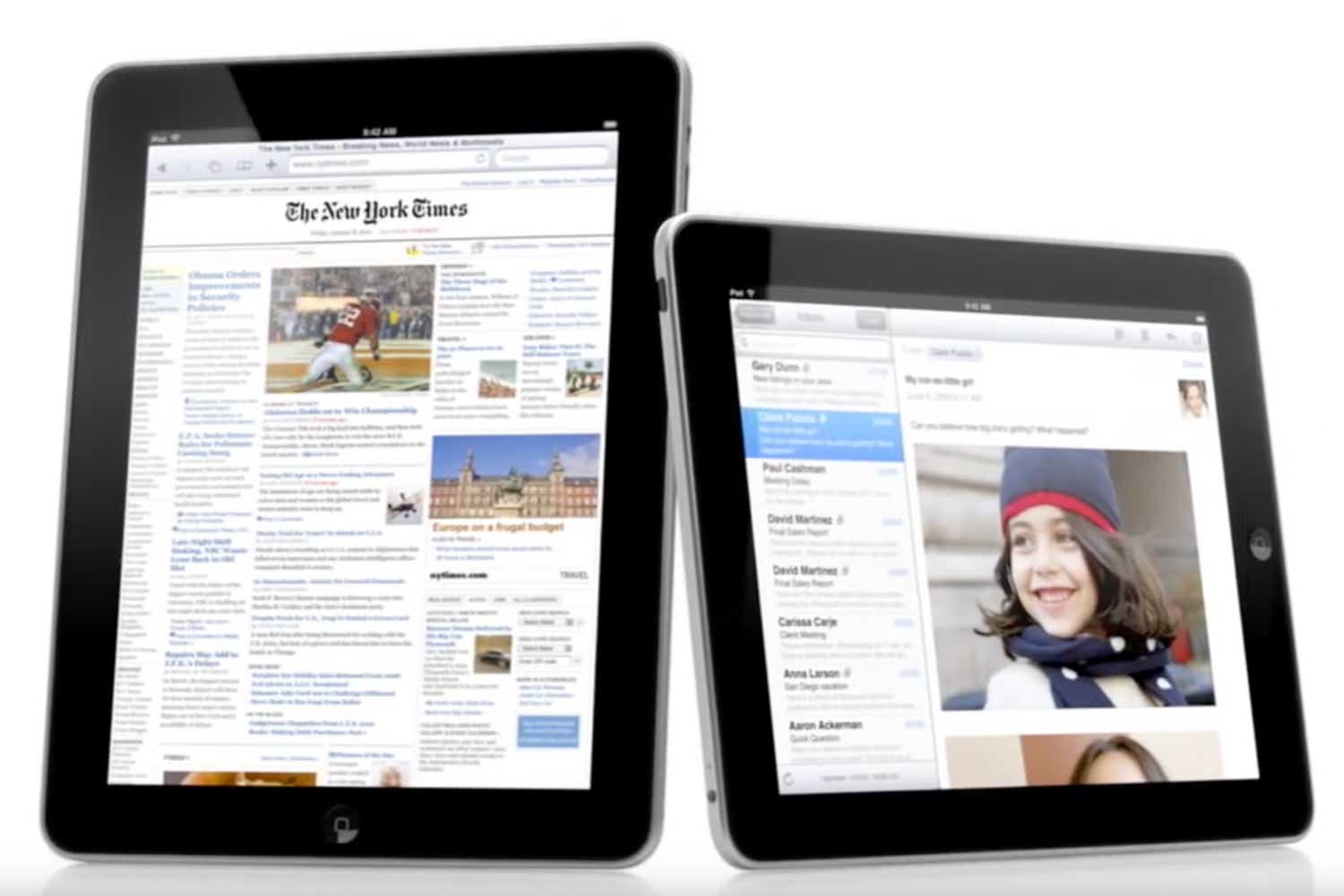 Read our full
Review iPad (2010)
Apple iPad Tablet Computer
Apple iPad Tablet Computer