Capcom is after a piece of the increasingly popular social game market, and is releasing three "freemium" iPhone games that will cater to fans of this genre dominated by the likes of Farmville and We Farm.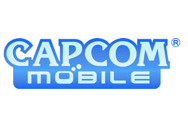 The first offering, Lil' Pirates, is a team-up with IUGO Mobile Entertainment and will be released in the App Store later this month. In Lil' Pirates, you recruit your own band of swashbucklers and set upon the high seas seeking adventure, treasure, and camaraderie. You start with a small ship and tiny crew and gradually expand your pirate stature by upgrading your vessel and expanding your crew via special missions and jobs.
Once you've started amassing resources and loot, you can do battle with other vessels, play mini games with the crew, and bury booty to increase its value. Though the game itself is free, Capcom stands to turn a tidy profit from some 100-plus premium content items, including ship upgrades and custom gear, that will be available at launch as premium downloadable content.
The second title, Zombie Cafe, has you partnering with an evil corporation to use zombies as free labor to build your cafe empire. To achieve your nefarious goals, you must prepare food, direct your zombie staff and manage supplies. If competition gets too fierce, you can direct your zombie employees to attack a neighboring cafe and steal their secret recipes. Zombie Cafe, as well as a third, yet-to-be-named title based off a children's entertainment property, will be available sometime in November.
That a company of Capcom's stature is developing titles for the social gaming market underscores the growing importance of the Farmville demographic to developers. An enormous, untapped market of social, casual gamers has emerged thanks to the popularity of platforms like the iPhone and Facebook, and while Capcom may be one of the first major developers to enter the fray, it likely won't be the last.