An acclaimed astronomy application that uses augmented reality to guide users across the night sky has relaunched with a new name and a constellation of updated features.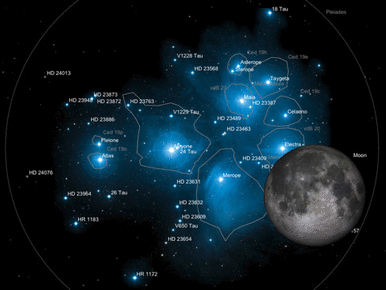 SkySafari 2.0 from Southern Stars debuted Thursday. It's an update of the SkyVoyager application that was a component of the $150 SkyFi wireless telescope-controlling software program that won Best of Show at Macworld Expo 2010. Similar to its predecessor, SkySafari lets users raise their iOS device to the sky for a guided tour of the stars—becoming, in effect, a mini-planetarium that layers star and planet name, along with other data, onto users' view of the sky.
The updated app comes with a rebuilt graphics engine that Southern Stars says offers faster and smoother panning across sky, along with an animated object-marker that makes it easier to select and learn about a star or planet from a crowded view. Other new features include the ability to log nighttime observations, a new list of 150 binary stars, an updated display of the Milky Way galaxy and a display of "new" and "traditional" constellations.
SkySafari 2.0 costs $15 and runs on any iPhone, iPad or iPod Touch using iOS 3.0 or later.
Updated 10/19 to clarify the company name.