OOO Gameprom has released update for its Pinball HD apps for both the iPhone and iPad, giving it Game Center support for multiplayer games, redesigned menus, and other updates and improvements.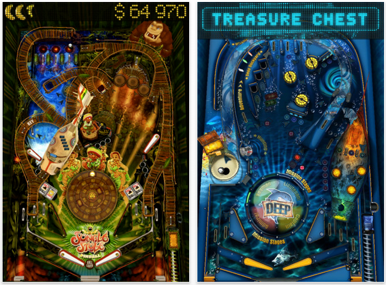 Pinball HD gives pinball fans a realistic, 3D pinball gaming experience with three uniquely themed pinball tables—Wild West, The Deep, and Jungle Style—to play through. The game supports various multiplayer modes, works in landscape and portrait mode, and features realistic in-game physics.
Pinball HD 2.0 now supports Apple's Game Center multiplayer gaming feature, so Game Center users can challenge their friends to matches. It also boasts a redesigned main menu and pause menu, new in-app purchases that include a new $3 Slayer Pinball HD Rocks table, and new settings for music, sounds, stereoscopic imaging, and camera tilt.
Pinball HD for iPhone costs $2 and and requires iOS 4 or later. The iPad version of the game also costs $2 and requires iOS 3.2 or later.