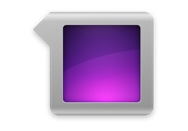 As it turns out, rumors of Tweetie for Mac's demise aren't especially exaggerated.
It all began, appropriately enough, with a tweet. Responding to a Twitter user's question, Twitter cofounder Evan Williams—who recently stepped away from his position as the company's CEO to focus on product strategy— posted:
"Tweetie for Mac is not something we're actively investing in at this time."
Via e-mail, Twitter's Carolyn Penner clarified Evan's tweet to Macworld:
We aren't actively planning Tweetie for Mac 2, but we maintain the app for current users. For example, over the summer we updated the client to use OAuth and improved MagicMouse support. We also made the app available for free.
Tweetie for Mac, of course, was a product of Loren Brichter's Atebits Software—the same Loren Brichter whose popular Tweetie app for iPhone became the official Twitter iPhone client back in April. As recently as a month prior, early beta access to Tweetie 2 for Mac was sold as part of a MacHeist bundle.
But between neither "actively investing" nor "actively planning" Tweetie 2 for Mac, it seems that the once-innovative Twitter client may now slowly wither away. The current incarnation still works, though it lacks integration with not-so-new Twitter features like native retweets and lists.
Still, even if Twitter isn't focusing on a Mac client, those looking for a program have no shortage of other worthy entrants these days, including Nambu, Hibari, YuroFukurou, and Twitterrific. But if nothing else, few have names as easy to spell as "Tweetie."