Editor's Note: The following article is reprinted from GamePro.com. For more gaming news, visit GamePro's news page.
This weekend's BlizzCon 2010, is sold out, but those who can't make it to the celebration of all things Blizzard can catch portions of the convention for free online.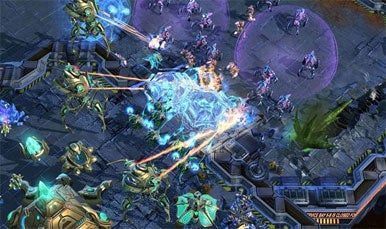 Blizzard is planning a free, limited stream of the BlizzCon opening ceremony and certain BlizzCon tournaments over the Internet.
You may also subscribe to the BlizzCon Virtual Ticket, which features more than 50 hours of live HD coverage of BlizzCon along with an exclusive in-game pet for World of Warcraft and in-game items for StarCraft II: Wings of Liberty. You may purchase the Virtual Ticket and stream coverage online or on the DirectTV home-satellite service. You may order the virtual ticket here for $39.99.