iPad users who can't wait until November to start printing documents from the device can get a head start with the new paid Printer Pro app from Readdle.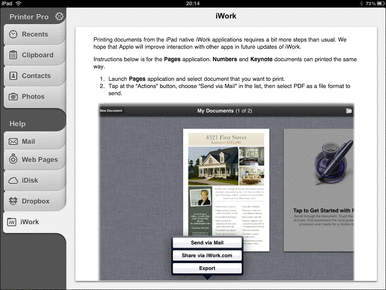 The developer—maker of other well-known apps such as PDF Expert, Book Reader and Readdle Docs—launched its printing app on Friday, weeks ahead of the iOS 4.2 launch that will bring the AirPrint wireless printing system to the iPad. Like AirPrint, Printer Pro will print a variety of documents directly to Wi-Fi-enabled printers or to printers shared via a Mac or a PC. The new app will enable iPad users to print photos, e-mail, clipboard items and documents hosted by Dropbox, MobileMe iDisk, GoogleDocs and other applications.
Getting a head start on AirPrint will come with a cost, however. While that feature will come free with the iOS 4.2 update, Printer Pro costs $7 to purchase.
The app is compatible with iPads running iOS 3.2 or later.