The next major version of OS X took center stage at an Apple press event Wednesday, but it wasn't the only Mac-centric news to come out of Cupertino. In addition to previewing Mac OS X 10.7—which Apple calls "Lion"—the company also released an updated version of iLife, rolled out a dekstop version of its FaceTime video-conferencing application, and revamped its MacBook Air lineup.
Apple CEO Steve Jobs called Mac OS X Lion the "entrée" of Wednesday's press event, though the company didn't offer extensive information about its next major OS X update. Lion is slated to arrive in summer 2011.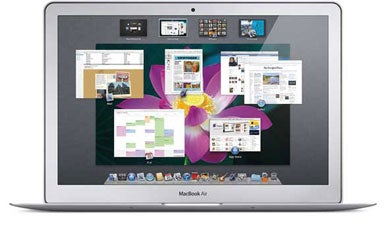 The central focus of the Mac OS X update will be to bring many features of the mobile iOS operating system to the desktop, including the ability to use full-screen applications and a Launchpad for launching all of the applications on your Mac. A Mission Control feature will expand on Exposé, giving users a view of open full-screen applications, the Dock, and the desktop.
Mac OS X Lion will also introduce a Mac App Store similar to the mobile App Store for iPhones, iPads, and iPod touches. Users will be able to download Mac applications from the store, though Jobs stressed that developers would still be able to sell their offerings as they do now. A Mac App Store will open in 90 days for use with Mac OS X 10.6.
Get more information on Mac OS X Lion.
Wednesday also saw a revamp to the MacBook Air lineup. Apple's newest laptops are a cross between the old ultra-thin Air model and the company's iPad tablet.
The MacBook Air comes in two sizes—a 13.3 inch configuration as well as an entirely new 11.6-inch offering. Neither laptop has a hard drive, relying instead on flash storage.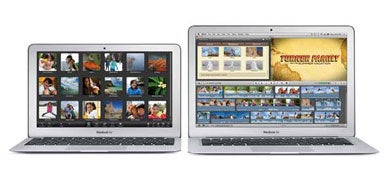 The new 13.3-inch model, with a 1.86GHz Core 2 Duo processor, will cost $1299 for a model with 128GB of flash storage and $1599 for one with 256GB. The 11.6-inch model, which has a 1.4GHz processor, will cost $999 for a 64GB model and $1199 for 128GB.
Get more information on the new MacBook Air models .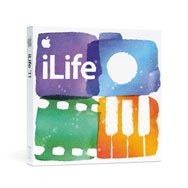 Apple also unveiled the latest version of iLife, with iMovie stealing the show. Apple's entry-level video editor will feature improved audio editing capabilities as well as "one step effects," which provide instantly rendered visual compositions. Other highlights in iMovie '11 include easy-to-build templates, original scores, and a face-detection capability called People Finder.
Apple also spent time going over the new features in the iPhoto and GarageBand updates for iLife '11. iPhoto will feature an iOS-like full-screen mode for editing and viewing photos and social sharing enhancements, among other changes. Highlights to GarageBand include new recording and instrument tools.
iLife '11 costs $49. It will come preinstalled on all new Macs.
Get more information on iLife '11.
Apple also rolled out a desktop version of its FaceTime video-conferencing tool—the same one already available to the iPhone 4 and iPod touch. Currently available as a beta, FaceTime on the Mac will let you place video calls to other Macs and Apple mobile devices.
Get more information on FaceTime for Mac.
11.6-inch MacBook Air/1.4GHz (128 GB)
13.3-inch MacBook Air/1.86GHz (128 GB)
Apple MacBook Air MC504LL/A Notebook