While you've likely read about the highlights of Apple's Wednesday press event, there's nothing quite like watching Steve Jobs in full media-hyping action mode.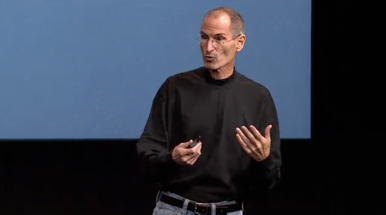 Thankfully, Apple has posted a 91-minute video of the event—Charlie Brown's Christmas music and all. Now you can see for yourself the unveiling of the new ultra-thin MacBook Air line.
Witness the stunning introduction of FaceTime for Mac. Wow over the lengthy iLife '11 demonstration. And of course, check out a preview of the much-anticipated Mac OS X Lion operating system.
The video is up now and ready to stream. Enjoy.