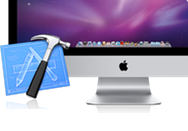 Mac developers face a brave new world now that Apple plans on getting into the software retail business. The news came Wednesday when CEO Steve Jobs announced his company's plans to launch a Mac App Store modeled after Apple's online retail outlet for iPhone and iPad apps. While tied to next summer's launch of Mac OS X Lion, the Mac App Store will debut in the next 90 days for Snow Leopard users.
There's no denying Apple's latest retail effort will have a significant impact on how developers sell their wares, what apps they build, and how they run their businesses. And developers have spent the past day trying to figure out just how big that impact will be.
The software makers Macworld spoke to—a range that includes both independent developers as well as some from established and sizable shops—are generally enthusiastic about this turn of events. But most have more questions than answers about the Mac App Store at this stage.
"Mac developers have long wanted a way to reach the huge number of Mac users that never even look for third-party applications," said Jean MacDonald of Smile Software. "Now Apple is going to put that ability right in front of every Mac purchaser."
MacDonald, whose company's products include TextExpander and PDFpen, says she not only "knew it would come someday," but thinks that "if this gets our product out to the huge number of new Mac users who don't even look for third-party software, that will be great."
Manton Reece of Riverfold Software is also excited about getting products like Wii Transfer and Clipstart in front of new customers. "But my existing Mac apps will need work to qualify for approval because of Apple's strict guidelines," he added.
Concerns over guidelines
And that's a common concern among nearly every developer Macworld talked to about the upcoming Mac App Store. Prior to Apple's announcement, the Mac OS X platform has essentially been an open frontier. Apple provides tools and guidelines for developing software for the Mac. But developers are free to work around bugs in Mac OS X, use private APIs, design their own frameworks and share them with peers, and put out a product for sale and download—and users are free to install those apps or choose not to.
But if the Mac App Store becomes the central hub for the majority of Mac users in need of third-party software, that could cause problems for developers's current products and plans for the future. "There are times when you just have to use private APIs, and I've even seen [Apple] engineers say it's OK to use certain ones," Gus Mueller of Flying Meat Software said. "What happens in those cases where one side of Apple is saying "use this", but then you can't get approved?"
Software makers can't discuss specifics about the terms and conditions of the developer agreement they sign with Apple. But speaking generally, says Rich Siegel of Bare Bones Software, "I can certainly say that some of today's most popular products wouldn't make the cut if those guidelines are strictly enforced." Siegel noted that it's clear developers will also have opportunities to appeal any decisions and hopes that "products of long-standing established reputation and good character might receive some flexibility in the review and acceptance process."
The Mac App Store won't be the only avenue for selling Mac OS software—a point Steve Jobs emphasized during Wednesday's presentation. But at least one developer, speaking on condition of anonymity, doesn't buy it. "While Apple says [the Mac App Store] is 'optional' now, it won't be forever," this developer fears. "[Mac OS] 10.8 will will be when the Mac App Store is the only game in town. This is just a first step."
The rules Apple uses to vet iPhone apps for its App Store also raise questions about the kind of software the company will allow in its Mac software store. For instance, developers are waiting to hear if Apple will OK common staples of the Mac platform, such as notification utilities or plugins.
The question of upgrades is also on developers' minds. On the iOS App Store, upgrades tend to be free, unless the software maker comes out with an entirely new app. (Think back to Tweetie 2, which developer Atebits rewrote and charged a separate $3 fee to download.) Paid upgrades for desktop programs tend to be more common, since major new versions are typically complex, hefty undertakings. Many developers also keep previous versions of an app available for customers who are not using a current enough version of OS X.
"There are far more variations of hardware on Mac than on iOS," said Elizabeth Howard of Aspyr. "Making sure the system requirements are easily communicated to the end user is very important."
Money matters
Developers seem less concerned by some of the financial ramifications of the Mac App Store, particularly Apple's proposed revenue split with software makers. The Mac App Store would follow the iOS App Store's lead with developers getting 70 percent of the revenue from a sale and Apple retaining the rest.
"Believe me, it costs a lot more to develop and keep up-to-date a good product Website, marketing, and other stuff—all things that are not part of the actual product," said Saulius Dailide of Pixelmator. In that light, the revenue split struck many developers as more than fair, though some wished that Apple's cut was a little bit smaller.
A common complaint among developers for the iOS store involves the prevalence of 99-cent apps crowding out higher-priced and more sophisticated offerings. Again, Mac developers are less concerned with this being a problem in the Mac App Store. "I don't really know whether there will be a race to 99 cents," said Ken Case of The Omni Group. "But it doesn't really bother me either way." The Omni Group has an interesting App Store presence, selling high-end productivity apps priced from $15 to $50 that are iPad versions of, or companions to, its popular Mac apps. "We've had strong steady sales the entire time no matter how everyone else has priced their apps."
Smile's MacDonald isn't worried either, though she "can imagine a crop of apps that would be much cheaper with limited functionality."
Bare Bones's Siegel thinks the abundance of 99-cent apps in the iOS store reflects the nature of handheld devices. "The Mac is so fundamentally different in character that, although there might be price competition in product areas where it already exists today, I consider it unlikely that you'll see high-value products of the sort we produce being undersold."
Cautious optimism
There are plenty of questions that Apple has yet to answer about the rules and other intricacies of its upcoming Mac App Store. But the general consensus from the developers Macworld interviewed is that this will be a good, and expected, evolution of the platform, even if there will be some bumps on the journey. If the App Store's effect on the mobile app market is any indication, a Mac App Store could do wonders for consumer awareness around third-party software for Apple's longest standing and most flexible third-party platform.