Apple announced on Tuesday that it is opening a branch of its online store in China, and would also be launching a localized version of the App Store, complete with charts of popular apps in China and other country-specific features.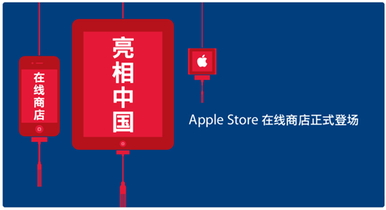 The China online store will offer many of the same features as its counterparts, including free engraving on iPods and now iPads, free shipping, signature gift wrap, and discounts for eligible students and faculty members. It's also the only place online where Apple makes its Product Red iPod nano available.
Overall, the move into the world's most populous country is a smart—if not unexpected—one. If you listened to Apple's most recent quarterly results conference call—and weren't utterly bedazzled by Steve Jobs's surprise appearance—you might have caught this interesting tidbit from Chief Operating Officer Tim Cook: the company's stores in China are the most trafficked of any of the more than 300 locations it operates. Plus, the stores Apple opened in Beijing and Shanghai last quarter had the highest opening day revenue ever.
All in all, Apple clearly sees China as a ripe market for its products, so expanding its online presence into the country is a no-brainer.