Martha Stewart is well known as a business magnate, television host, author, and insider trader, but did you know that she also bakes a mean batch of cookies?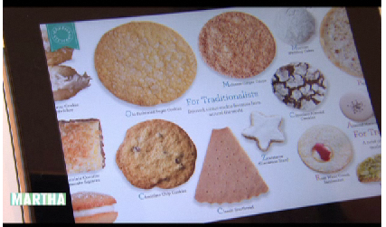 Fortunately for us, she's willing to share her recipes in time for holiday cookie-baking season, and has teamed up with Callaway Digital Arts to release Martha Stewart Makes Cookies for iPad, an app that—you guessed it—teaches you how to make delicious homemade cookies.
Martha Stewart Makes Cookies, which is set for a November 1 release, will feature more than 50 recipes, ranging from classic shortbread to chocolate-chestnut meringues, and will present them on a nicely rendered "cookie runway" that allows for easy perusing.
The $8 app will include a number of features to help you on your path toward cookie baking expertise, including video tutorials, built-in cooking timers, shopping lists that can be e-mailed from the app, and a glossary of baking tools. Not included is a guide for managing your newfound popularity when word gets out about your cookie-baking prowess.