Is the stream of new iPhone 4 cases slowing down as the coveted device nears the halfway point of its expected life cycle? Perhaps, but although this week's round up may be a bit short, it's got plenty of earth-friendly goodness to go around—several of this week's new cases boast 100-percent recycled (or at least recyclable) materials. Though the quality of these green cases is yet to be determined, it's heartening to see Apple's eco-friendly design policies spilling over into the case market.
Ballistic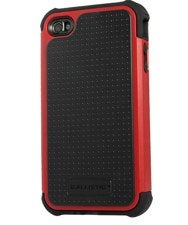 Ballistic is known for designing heavy-duty cases built to withstand serious abuse, and the company's new Ballistic SG ($30) is no exception. The rough-and-tumble case sports a hardy design with three layers of durable-yet-lightweight protection for your iPhone 4: an outer layer of soft TPU that helps absorb shock, a middle layer of impact-resistant polycarbonate that provides a solid frame for the case, and a third layer of soft silicone that keeps your iPhone safe from scratches while providing extra impact absorption.
ShadesCases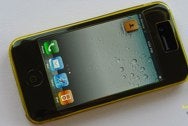 Denver, Colorado's ShadesCases has released the new Shades iPhone 4 case ($13), which offers ultra-thin, full-body protection and is available in ten vibrant colors. The case is made of lightweight, 100-percent recyclable, polyurethane plastic; comes in minimal and recyclable packaging; and is designed to let you use your iPhone with most third-party dock-connector accessories without having to remove the phone from the case. (Check out ShadesCases' full accessory compatibility list before you take the plunge.)
TRTL BOT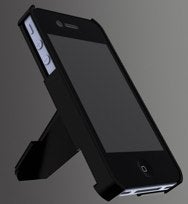 TRTL BOT's new eco-friendly Minimalist 4 ($35) and TRTL Stand 4 ($35) cases are designed and manufactured using 100-percent recycled plastic. The TRTL Stand 4 features a built-in stand that props up your phone in either landscape or portrait mode. The case also features a tripod mode that props your phone at a 90-degree angle, making it easy to take self-portraits photos using the iPhone's camera. The Minimalist 4, which is billed as a way to reduce wallet bulk, sports a built-in card slip that holds up to three ID or credit cards.