If you're a fashion-conscious iPad user with a taste for things vintage, the new Vintcase might tickle your fancy. With a worn, rugged aesthetic inspired by the aged diaries used long ago by travelers, explorers, and adventurers, the Vintcase will likely turn heads wherever you bring it.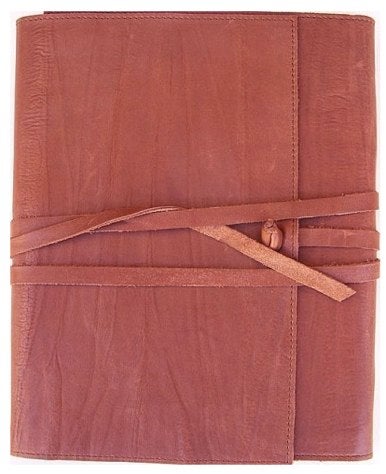 The Vintcase's eye-catching appearance results from its exotic manufacturing process, in which craftsmen in the small Spanish village of Ubrique use high-quality cowhide leather to assemble each case by hand. Tailored to perfectly suit the iPad, the case provides full body protection for your iPad while closed, and opens to allow access to the device's display as well as its main ports and controls. The Vintcase can also be folded into a stand, propping up your iPad at a comfortable angle for movie viewing or for use with a Bluetooth keyboard.
Such loving handmade quality comes at a price, and the Vintcase will set you back a cool $99 plus international shipping. The case is still in the manufacturing process, but you can place pre-orders and sign up to be notified when the cases are ready at the Vintcase Website, though the How To Buy page suggests that Vintcase's makers are very particular about who they do business with.