Since its introduction as part of OS X 10.5 Leopard in 2007, Time Machine has given Mac users an easy way to back up and restore files. From the beginning, though, Time Machine's design has made it less than ideal for certain backup needs (see " Is Time Machine all you need?"). As time has passed, backup products have evolved. How does Time Machine compare to the competition today?
Time Machine upgrades
Although Time Machine itself has changed relatively little since its initial release, other factors have made Time Machine a more-viable option for some users.
Time Capsule improvements The first two Time Capsule models held 500GB and 1TB, respectively; now the choices are 1TB or 2TB. In addition, Apple has apparently addressed quality issues that resulted in a high failure rate for early Time Capsule models.
Third-party network storage Time Machine has always supported backups to network volumes hosted on other Macs and to Time Capsules, but now an increasing number of third-party NAS (network-attached storage) devices also work with Time Machine—for example, the Drobo FS ($699, drives extra) and DroboPro FS ($1999, drives extra), Iomega's Home Media Network Hard Drives ($170 to $230), the LaCie Ethernet Disk ($700 to $1400), Promise Technology's SmartStor NS4600 Series ($499), and the Synology DS410j ($382, drives extra).
Improved software compatibility Software that stores its data in single huge files has always had trouble with Time Machine, which copies the files in their entirety every time they change—in other words, every time you use the software! But increasingly, developers are adapting to make their products work better with Time Machine. For example, both Outlook 2011 ( )and Parallels Desktop 6 ($80) now store their data in small, Time Machine-friendly chunks.
Rage against the Machine
Still, certain important limitations remain, and to overcome them you must either supplement or replace Time Machine. Fortunately, the range of choices is vast—I've compiled a list of more than 100 Mac backup programs. Space doesn't permit a discussion of all of them here (so I apologize if I don't mention your favorite), but I want to call your attention to a few representative programs that address specific shortcomings of Time Machine.
No bootable duplicates If your disk is damaged so severely that you must start over from scratch, Time Machine can restore every file from your backup (to the same disk or another one), but this process can take many hours, or even days in some cases, during which time you can't use your Mac. You can't boot directly from your Time Machine backup disk, but many other backup programs let you create bootable duplicates—exact copies of your entire disk—that can get you up and running again in a minute or two; you can then restore your files more or less at your leisure.
The two best-known tools for creating bootable duplicates are Shirt Pocket Software's SuperDuper! ( , $28) and Bombich Software's Carbon Copy Cloner ( , payment requested). Both are extremely easy to use and reliable. Many other backup programs offer bootable duplicates along with other types of backup. For example Econ Technologies' ChronoSync ( , $40) can synchronize files and create versioned backups as well as producing bootable duplicates. And, with the help of a $10 add-on called ChronoAgent, it can do all this over a network too.
No off-site storage Time Machine's design assumes that the disk on which your backups are stored will be somewhere in your home or office. But even if you normally rely on Time Machine, it's safest to have an extra copy of your data somewhere off-site.
Members of MobileMe ($99 per year) have up to 20 GB of online disk space called iDisk, but it's slow, incompatible with Time Machine, and almost certainly too small to back up your entire startup disk. And although it's sometimes possible to use MobileMe's Back to My Mac feature to access a Time Capsule on a remote network, Time Machine's high bandwidth requirements make such an arrangement problematic for most users.
On the other hand, quite a few online backup services automatically store all your data safely off-site. The included software typically offers two key features to minimize bandwidth usage and storage space, while increasing speed. First, they usually back up only the portions of files that have changed since the previous backup run, not the entire files. And second, they generally support deduplication, which avoids copying the same data more than once. Products in this category include Backblaze ($5 per month), EMC's MozyHome ($5 per month), and CrashPlan Central ($54 per year for a single computer; $100 per year for a family plan). All these let you back up unlimited data online for a flat fee. But CrashPlan stands out as the only provider that also lets you back up to a local disk or a disk shared by a friend—anywhere in the world—rather than (or in addition to) paying for the company's own online storage. You can do this with the free CrashPlan software or the $60 CrashPlan+, which also backs up your files continuously, as they change, and lets you restore files from CrashPlan Central through any Web browser.
No encryption Time Machine doesn't natively offer encrypted backups (although see this hint for one way around that problem), and to add insult to injury, it makes a poor match for OS X's FileVault encryption. With FileVault enabled, Time Machine can back up your files only when you're logged out, and if you want to restore a backed-up file, you must do so manually—the 3D star field interface won't work.
All the providers of online backup services mentioned just above also encrypt your backups automatically. Other, more-conventional backup software that also offers encryption includes Prosoft Engineering's Data Backup ($59), Intego's Personal Backup (a component of Internet Security Barrier, $80), and Tri-Edre's Tri-Backup ($69). All of these also let you create bootable duplicates and versioned backups.
No transparency You can click the spinning Time Machine icon in your menu bar to see how much data is being backed up at the moment, but that's about the extent of the information Time Machine offers. Likewise, although you can manually exclude particular files, folders, or volumes, Time Machine provides little configurability. Most other backup programs let you customize backup behavior to suit your exact needs, and display logs detailing their activities.
If you like Time Machine but don't feel comfortable living with Off and On as your only options, some third-party add-ons—unsupported and unsanctioned by Apple, of course—let you tweak Time Machine's behavior and study its inner workings. For example, soma-zone's Backup Loupe ($5) shows you exactly what was backed up, when, and how much disk space it uses. Tri-Edre's Back-in-Time ( , $29) gives you an alternative interface for accessing Time Machine that provides much more detail about your backups and greater flexibility in restoring and pruning them. And Time Machine Editor (free) lets you modify Time Machine's schedule to something other than once per hour.
[Senior contributor Joe Kissell is the senior editor of TidBits and the author of the e-book Take Control of Mac OS X Backups (2009).]
ChronoSync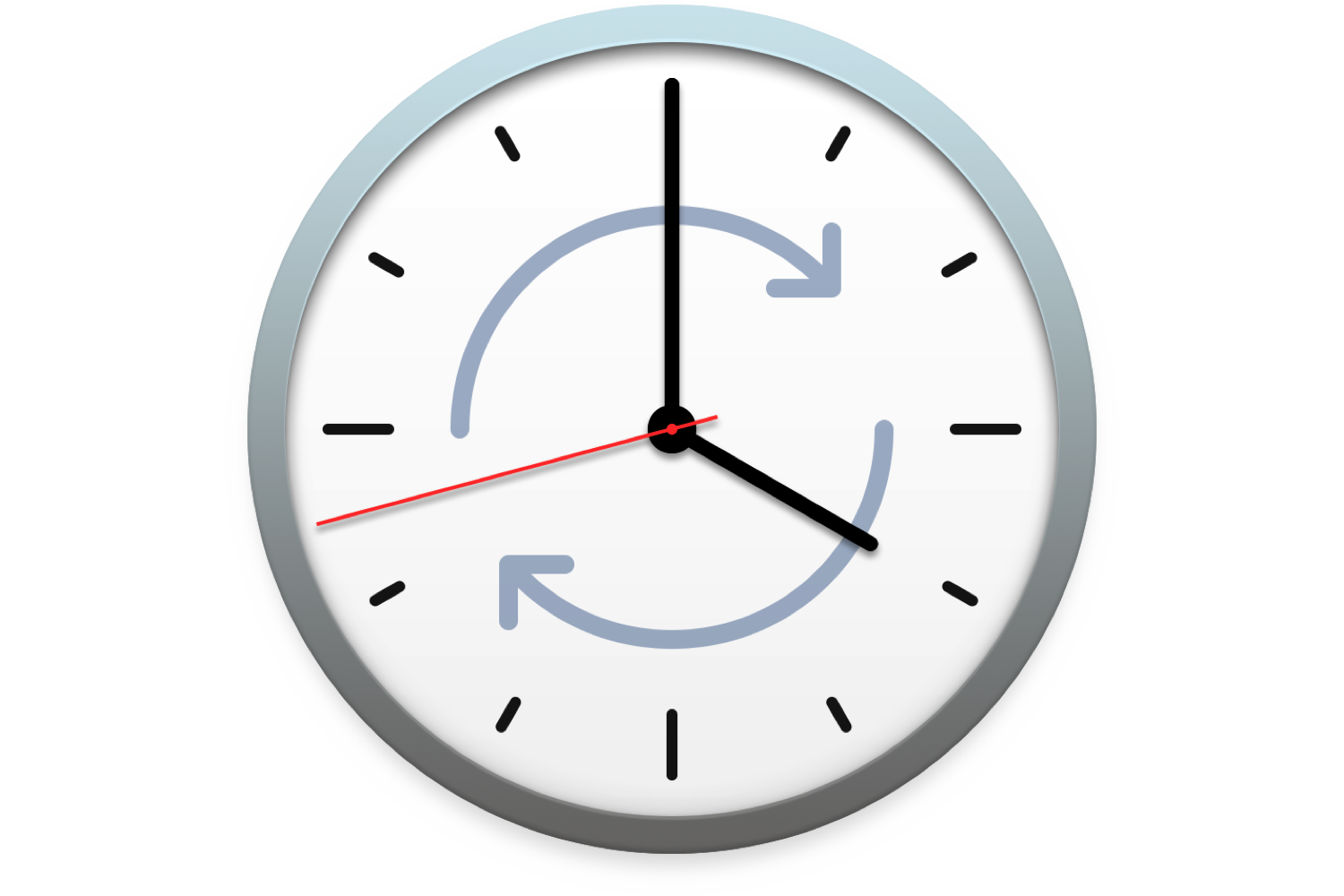 Price When Reviewed:
$49.99 (free trail available; 30-day money-back guarantee)
Ethernet Disk 160GB Hard Drive (10/100 Ethernet, 7200 RPM, 8MB)