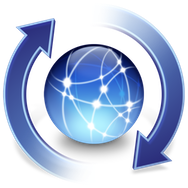 Hold onto your lenses, photographers—Apple has released the Digital Camera RAW Compatibility Update 3.4 for Leopard and Snow Leopard users.
This 6MB update adds compatibility for nearly a dozen new-ish cameras, including the Canon EOS 60D, Canon PowerShot S95, Hasselblad H4D-40, Nikon D3100, Panasonic Lumix DMC-LX5, Sony DSLR-A290, Sony DSLR-A560, Sony DSLR-A580, Sony SLT-A33, and Sony SLT-A55.
This update specifically adds support for these cameras to Aperture 3 and iPhoto '09 and will show up in Software Update on systems running Mac OS X 10.5.8 or 10.6.2. Those who have applied Wednesday's Mac OS X 10.6.5 release should already have the drivers installed as part of that update.