Editor's Note: The following article is reprinted from Macworld UK. Visit Macworld UK's blog page for the latest Mac news from across the Atlantic.
Hard Candy Cases has introduced the Candy Stylus for Apple iPad, iPhone and iPod touch.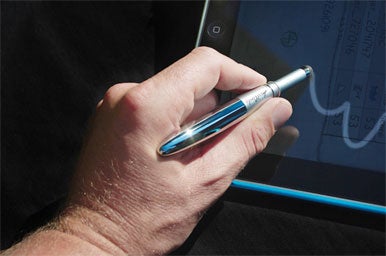 Finished in chrome, the Candy Stylus also acts as a traditional pen simply by flipping the pen in your hand.
"With the Capacitive iPad stylus on one side, ink pen on the other and a slick chrome look, this iPad Stylus is pure luxury," said Tim Hickman, CEO of Hard Candy Cases.
"This gorgeous iPad stylus weighs nearly as much as an iPhone, and is more akin to a Montblanc pen than any of the styli on the market currently."
Available online, the Candy Stylus costs $35 from www.HardCandyCases.com.
Hard Candy Cases claims to be one of the fastest growing brands in the Apple accessories industry with distribution in the UK, Ireland, United States, Singapore, Mexico, Saudi Arabia, South Africa, France, Puerto Rico, Thailand, Indonesia and Malaysia, among others.