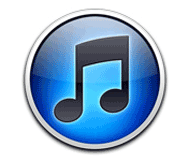 It's time to start your Software Update engines, as Apple on Friday released iTunes 10.1.
iTunes 10.1 brings full support for AirPlay, its new technology evolved from AirTunes. AirPlay allows you to stream music, video, and photos from iOS-devices or iTunes to other AirPlay-enabled devices, such as the new Apple TV and a growing array of consumer electronics and home entertainment devices.
iTunes 10.1 also supports syncing an iPhone, iPod touch, or iPad with iOS 4.2, which Apple is expected to release soon. Of course, the requisite-though-vague "stability and performance improvements" are also included, though in typical fashion, Apple declines to describe what those actually are.
One big change in iTunes 10.1, as discovered by Macworld senior contributor Kirk McElhearn, is the ability to disable Ping and remove it from the iTunes Sidebar.
iTunes 10.1 is available via Software Update or directly from Apple's Website for OS X 10.5 or later, as well as for Windows users.
[Updated at 10:44AM Pacific to include information on disabling Ping.]