On FileMaker's quest to expand Bento's breadth of utility, the company has added some new free templates to its Bento Template Exchange that should help event planners work their magic.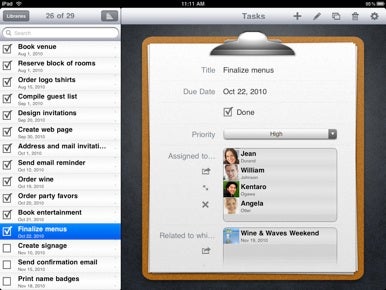 Dubbed the Bento Event Planner, these six templates are designed for organizing meetings, conferences, tradeshows, weddings, parties, and fundraisers. You can use them to track things like contacts, e-mails, location details, and files for any event.
These templates will work across Bento 3 for Mac and Bento for iPad and iPhone. You can create a library in Bento for Mac using one of these templates, then sync it all to an iOS client and continue working.
The free Bento Event Planner templates require Bento 3 or later. If you are not yet a Bento 3 user, you can download a free trial that runs on OS X 10.5.7 or later.