Rockstar Games announces a triple threat of Grand Theft Auto for Mac users today. The Grand Theft Auto Trilogy is available for Mac OS X users.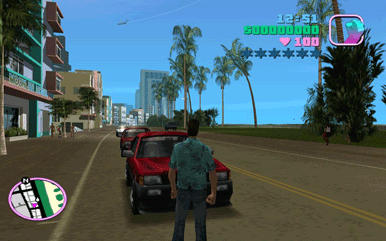 Ported to the Mac by TransGaming, the three games are Grand Theft Auto III, Grand Theft Auto: San Andreas, and Grand Theft Auto: Vice City. The games were brought over to Macintosh systems using TransGaming's Cider Portability Engine.
All three games are available via TransGaming's Mac gaming portal for the next 30 days. After that, they release to retailers across North America and Europe.
Each game features deep narratives and acerbic and witty dialogue played out through gun battles, car chases, carjackings, turf wars, and a cast of colorful characters spread out across the fictional towns of Liberty City, San Andreas, and Vice City.
All three titles are rated Mature by the ESRB and costs $15 each in the United States. Buy them from GameTreeMac.com.