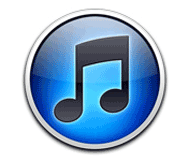 On October 23, 2006 I penned "Five years hence", a piece written near the iPod's fifth anniversary that peered five years into the iPod's possible future. Given Tuesday's so-called "unforgettable" iTunes-related announcement, I thought it might be a good idea to revisit that piece and see just what remains to be done.
Already accomplished
First, what's been crossed off the list.
Widescreen iPod Done, thanks to the iPod touch, iPhone, and iPad.
Untethered iPod In regard to the request for wireless headphones, Bluetooth and A2DP have taken care of that very nicely with iOS devices. Wireless syncing? Still not there, but given another kind of announcement (which I'll discuss shortly), it may be far less necessary for media.
Media recommendation Getting there. Apple's Genius feature truly is a slice of genius.
Social media Toe dipped in pool. Apple still hasn't quite wrapped its virtual head around social networking, but at least its exploring the idea of friends connecting with friends to talk about and recommend media.
On-device media purchase This one, as I described it, took a lot less than five years:
Closer to the five-year mark, you're out for a run and the music on your iPod just isn't cutting it. Back to the Purchase Music screen, select Genre, choose Exercise, and preview cardiovascular-friendly tracks available from the iTunes Store. Press Purchase and your music begins playing as it downloads. Wires? Kiosks? Who needs 'em when every piece of iTunes media is floating in the air around you?
Still waiting
And what remains undone?
Subscription and streaming The Holy Grail. In April 2007, just around the time Steve Jobs urged record labels to drop DRM, he said this to Reuters about subscription music services:
"Never say never, but customers don't seem to be interested in it.…People want to own their music."
This repeats something Jobs said when the then-named iTunes Music Store first opened. My hope is that on Tuesday Apple takes advantage of Jobs' equivocation and opens the gates to iTunes streaming. And not simply because I count myself among the minority of Mac users who use and appreciate its convenience. But also because the world has changed and I'd like to see Apple change with it.
Back in 2006 subscription meant using your computer or a very few home-based music players to listen to streaming content. This isn't the way most people consume music—they want it on-the-go, in the car, and in any and every part of their home. Thanks to portable and TV-based gadgets—the iPhone, iPod touch, iPad, and Apple TV—we have devices that can deliver on that desire.
Given devices with the ability to deliver media just about anywhere a Wi-Fi-or-other wireless network is available, to fetter these devices in such a way that you can listen to only the small collection of music you've purchased—and synced across a wire, for heaven's sake—is positively quaint.
Subscription services such as Mog, Napster, Rdio, and Rhapsody have stepped up to deliver unlimited user-selected music for a fee and, with iOS apps that stream their content, are an attractive alternative to the way Apple is currently doing things. But, much as I like and use these services, the truth is that Apple is today's king of musical content. The iTunes Store has a far more complete catalog, its Genius feature, now great, would be completely awesome when you can listen to anything iTunes has to offer; and everyone has an iTunes account, making the future of friend-to-friend recommendation with a sternly overhauled Ping bright indeed.
Only Apple has the power to make subscription palatable—even desirable. So, difficult as it makes typing, my fingers are crossed that November 16, 2010 truly will be a day in iTunes' history that we'll never forget. Streaming the entire contents of iTunes' catalog would make that so.