If you're interested in shelling out more money for watching ad-supported television, then you're in luck: Hulu Plus is now out of preview and available to all. The video-streaming site officially launched its premium program on Wednesday with a new partner and a new price.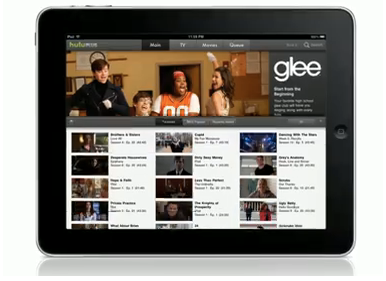 Hulu has followed in the footsteps of Netflix by teaming up with hardware manufacturers to build in support for its service. The newest addition is Roku, which has announced that support for Hulu Plus is now available on all of its networked players, both past and present. That's in addition to Hulu Plus's existing support for the PlayStation 3, iPad, and iPhone and its forthcoming appearance on Blu-ray players, HDTVs, DVRs, and the Xbox 360.
In addition, Hulu announced that it would drop the price of the service's monthly subscription fee from $10 to $8 and that new subscribers will get a free week to try the service out. Users who had already signed up will get both a refund of the difference in prices as well as a credit for a free week. Plus, if you refer a friend to Hulu Plus, both they and you can get two free weeks.
And, if you're looking to make an investment in a Hulu-playing device going into the holiday season, keep in mind that purchasing an eligible Sony Bravia TV or Blu-ray player between now and January 31, 2011 will net you 11 free weeks of Hulu Plus. Or, if you decide to go the Roku route, you'll snag a free month of the service.
Existing users of Hulu's iOS app shouldn't feel hung out to dry; the company says that it will be updating its existing apps over the course of the next week with bug fixes and performance enhancements.
Overall, it seems like Hulu is doing things right: dropping the price makes it more competitive with Netflix, and its quick expansion to a number of popular devices certainly makes it a more compelling buy—plus, offering credits to existing customers is exactly the right way to handle a price drop.
But it still may be hampered by the fact that the base service is free and even the premium version doesn't completely abolish advertisements; it's also targeting roughly the same demographic as Netflix, whose subscribers already get access to much of the same catalog of older shows and movies. And despite Hulu's broad catalog, the lack of key players like CBS and CW parent Viacom means that users still must go to a variety of sources for a complete online TV solution.