There are plenty of iPod and iPhone cases on the market, but what about your precious earbuds? Surely they deserve at least some degree of tender, loving care, right?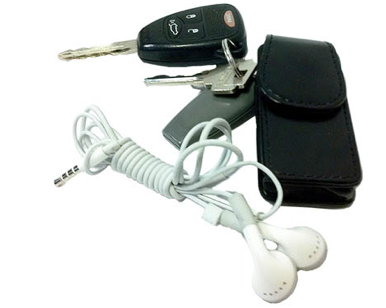 Enter the BudCase 3 by Extended Access, a tiny keychain case for your earbuds that keeps them safe, untangled, and always at your side.
The $13 BudCase 3 features a compact, lightweight design made of durable leather that accommodates most types of earbuds. A magnetic fastener keeps your earbuds safe and sound, while providing quick and easy access when it's time to kick out the jams. Finally, a sturdy keychain clip lets you latch the BudCase 3 to your keys, so you'll never again forget your earbuds at home.
Now go show your poor, lonely earbuds that you do care for their well-being—after all, your fancy iPod Touch wouldn't be of much use without them.w
Note: When you purchase something after clicking links in our articles, we may earn a small commission. Read our affiliate link policy for more details.