The highly anticipated capabilities of AirPrint, the new printing service Apple has released in iOS 4.2, didn't entirely materialize. AirPrint, as implemented in iOS 4.2, enables iPhone and iPad users to print directly from a few of the device's built-in apps to Hewlett-Packard's line of ePrint printers that are on their network. This falls short of the capabilities Apple initially promised, in particular the ability to print from an iOS device to any printer connected to an accessible network computer.
What made this promised feature especially attractive is that it would eliminate the kinds of workarounds that printing apps now require. Apps that Apple includes with its iOS—Mobile Safari, Photos, and Mail—would have a Print button and, at least eventually, allow developers to access the code that could place the same button in their own apps.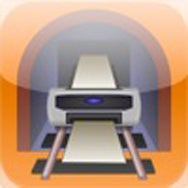 This is—or will be—a major development, because even the most elegant printing apps now available require users to print from within the printing app—by, for example, importing text and images and email messages from other apps into the printing app, or by using a Web browser built into the printing app. AirPrint, it seems, could eliminate the need for specialized, standalone printing apps entirely, signaling a major threat to certain independent developers.
Some standalone iOS printing apps allow users to print remotely over 3G—something Apple is not currently discussing as a possible AirPrint feature. This kind of capability is especially attractive to some iOS users—frequent business travelers, for example—and therefore can command a premium price, as evidenced by the success of EuroSmartz.
EuroSmartz has, since 2008, been the leading printing app developer for the iPhone, iPod Touch, and iPad. Currently, according to the Apple App Store, its $7.99 PrintCentral for the iPhone and iPod Touch is the seventh-highest grossing iPhone/iPod Touch business app, while PrintCentral for iPad is No. 4 on the iPad app business bestseller list and also the fourth-highest grossing business app for the iPad.
Ian Schenkel, co-founder and CEO of EuroSmartz, seems untroubled by the potential impact of AirPrint on his company, which sells eight printing apps for the iOS platform.
"Apple bringing printing into the iOS is a good thing," he says. "It's complementary to what we've been doing so far, and developers can add on to it. A lot of iPhone and iPad users contact us saying they want to be able to print without a Mac or PC. And our apps find Wi-Fi printers that are on a network, and enable users to print directly to most of those printers. WePrint [a print server program that enables printing to non-Wi-Fi printers for the Mac and PC that EuroSmartz offers as a free download] doesn't have to be running. The vast majority of our customers print directly this way."
Schenkel cites another advantage. "Our printing platform enables users to print directly via Wi-Fi, and to shared network printers whether they're linked via Ethernet, Bluetooth, or infrared connections. We also offer the ability to print over 3G, which does require the use of our WePrint server software. But the software runs in the background, and it enables you to print from the other side of the world."
Schenkel notes that EuroSmartz, which only produces apps for the iOS platform, has been "looking into other (mobile) platforms," including Google's Android.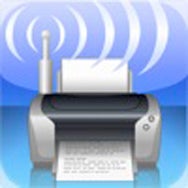 Anthony Chvala, co-founder of Wellala, the developer of Print Magic for the iPhone and Print Magic HD for the iPad, says he's taking a wait-and-see attitude toward AirPrint. "We're interested in the scope of what [Apple] is going to do. Right now we don't know, so we continue to improve and update our software. Once iOS 4.2 releases, we'll find some way to work with Apple's AirPrint SDK to give the user a more enhanced experience. Unfortunately, we don't have a very concrete idea about what will be released. We're nervous about it, but we're going on."
Chvala points out that Wellala has spent two years developing apps that allow iPhones, iPod touches, and iPads to print to a wide variety of printers, and that the relationships Wellala has built with printer manufacturers such as HP and Epson have proved advantageous. They've provided access to proprietary code, which eases the development process and makes the apps more effective. Printer companies, Chvala says, "are open to working with smaller companies" because they sell more printers when they work well with printing apps.
Michael Pastushkov, the director of Dynamix Software, which has developed PrinterShare Mobile for the iOS and Android platforms, believes a version of AirPrint that offers the kind of printing functionality already offered by his company and other third-party developers is far in the future.
"With the layers of bureaucracy in Apple, it will take them a while to get it working right," says Pastushkov. "I am still wondering why they didn't make it in the first place. Mobile printing as an idea has existed and been implemented for awhile, but until now, big companies could not get it right.
"When the big phone OS providers have the print function built-in and built right, companies like ours will still do it better and be able to print things that the OS won't be capable of printing. And it will be a while before they get it right," Pastushkov says.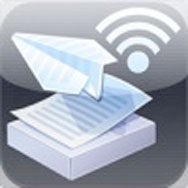 Hewlett-Packard, the first beneficiary of AirPrint, will continue to offer a slew of additional, non-mobile printing apps via its ePrint Center. The apps, HP says, allow for better formatting and printing of Web content directly from the printers. In addition, Epson offers versions of its free iPrint app for both the iPhone and iPad.
The printing companies are working with Apple and with specialized printing app developers to make sure their printers play well with the iOS—and with competing mobile platforms, as well. This makes good business sense in several ways. The first is that other mobile platforms, such as Android and Windows Phone 7, may emerge as formidable competitors to Apple's iOS.
The second is that the inclusion of AirPrint in iOS 4.2, even if it has very limited capabilities, strongly suggests that Apple is committed to the technology. Eventually it is likely to succeed at making the built-in print button as ubiquitous on iOS devices as the print menu is on Mac and PC programs.
Thus eventually, this specific market may cease to exist. But if full functionality is still a few years away—and other mobile operating systems and devices gain significant market share—then the business of specialized mobile printing apps will remain lucrative.
[Jeff Merron is a freelance writer and editor living in North Carolina.]