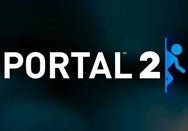 Leave it to Valve to make me laugh even as they're breaking my heart with a Portal 2 delay announcement.
It's not GamePro news policy to publish press materials in whole (or even in part—so lazy!), but this one is too good to pass up:
VALVE ANNOUNCES SHORTEST DELAY IN VALVE HISTORY

Valve today announced that Portal 2— the sequel to the ground-breaking title that won over 30 game of the year awards, despite missing its original ship date—will now be available the week of April 18th, 2011. This two month slip not only marks the shortest delay in Valve's proud tradition of delays, it represents the approaching convergence of Valve Time and Real Time. Though this convergence spells doom for humanity, it will not affect the new Portal 2 release date.
Thanks for letting us know, guys.