App4Mac has unveiled its upcoming Mac OS X Snow Leopard-optimized image editor, Imagerie. According to the developers, the application has been designed around 10.6 and will take advantage of the new OS's increased performance to deliver a quick, responsive user experience.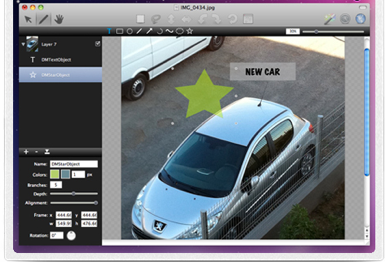 Rather than compete with more full-featured editors like Photoshop or Pixelmator, Imagerie's purpose is to offer a quick, easy and effective way to edit your images. The app will include elements from MoApp's myPhotoEdit 2.0 software—whose source code App4Mac purchased to write Imagerie—and will feature layers, filters, unlimited undo, a history navigator, vector tools, and many other handy features.
Imagerie will go into private beta testing at the end of November, with a public beta planned for release by mid December. App4Mac plans to sell Imagerie for around $80, and will offer a lower introductory price upon the app's release.