If you're looking to improve the audio coming from your iPod, iPhone, or Mac, a new set of headphones is probably the most rewarding upgrade you can make. However, as with speakers, the variety of styles and options is wider than ever—and the opportunities for testing even fewer. To help you find the perfect set of headphones, here's a quick rundown of the different types on the market, the pros and cons of each type, and some of our favorites at various prices. (Prices listed are MSRP; you can find many of these models for significantly less.)
Whichever model you choose, don't forget the basics of hearing protection.
Earbuds
Earbuds, the type of headphones included with every iPod and iPhone, sit loosely in your outer ears. Although earbuds don't produce outstanding sound, they're compact and relatively inexpensive. Apple's stock 'buds are actually decent as earbuds go; you're not going to get a big upgrade in sound quality by simply replacing them with a different set. Still, there are a few alternatives out there that provide modest improvements.
Recommended models
In-ear-canal headphones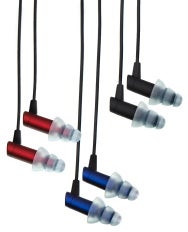 These headphones, also known as canalphones, fit snugly (and fairly deep) in your ear canals. Like earplugs, they block most external noise, so they're great for travel and noisy environments. They're also capable of producing stunning audio quality. On the other hand, some people find them uncomfortable, and the best ones come with an equally stunning price tag. (For more information, see our primer on canalphones and our recent review roundup.)
As a side note, if you're going to spend the big bucks on a set of high-end canalphones, we enthusiastically recommend going all-in and getting custom earmolds—eartips custom-made for your particular ears. The benefits are substantial: better comfort, better noise isolation, and better sound quality. Many canalphone vendors offer custom earmolds, which require a trip to an audiologist to get impressions of your ear taken, for around $150.
Recommended models
Canalbuds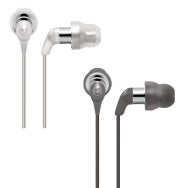 Halfway between earbuds and in-ear-canal headphones, canalbuds use small rubber eartips that sit just inside the ends of your ear canals instead of deep inside them. Canalbuds generally best earbuds in terms of audio performance and isolation, but fall short of good in-ear-canal models in those areas. On the other hand, canalbuds tend to be more comfortable than true canalphones because they don't sit so deep and don't fit so tightly; they're also usually less expensive.
Recommended models
(See our recent canalbuds review roundup for more options.)
Lightweight headphones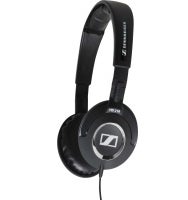 These portable and generally reasonably-priced headphones use larger drivers (speakers) than earbuds and canalphones, and have larger earpieces that rest against the outside of the ear. Some have a thin headband that goes over or behind the head; others use a small clip for each ear. Some also fold up for easier traveling. Although many lightweight headphones produce mediocre sound, there are a number of standouts.
Recommended models
Full-size headphones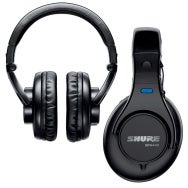 If you don't mind some extra bulk, good full-size headphones, which often fully surround your ears, generally sound better than good lightweight models. Many are also more comfortable, thanks to generous padding and ergonomic designs.
Full-size headphones fall into two categories: closed and open. Closed models block out some degree of external noise. Open models, which many people prefer sonically, let noise in and out. One thing to keep in mind when shopping for full-size headphones: to reach their potential, many require more juice than you get from the headphone jack of an iPod, iPhone, or computer; the models recommended here all work well when run directly from your portable player or Mac.
Recommended models
Noise-canceling headphones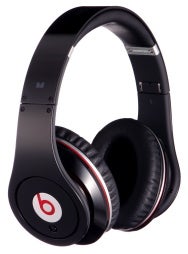 If you're not a fan of in-ear headphones, but you want something that can filter out external noise such as airplane engines, train rumblings, the hum of a crowd, or the buzz of a room full of computers, invest in a good set of noise-canceling headphones. These headphones—which come in both lightweight and full-size models, with the latter offering better noise isolation and performance—sample outside sound and then pipe in an inverse audio signal to "cancel out" a good deal of monotonous noise. Although noise-canceling headphones usually don't sound as good—or block as much noise—as quality canalphones, noise cancelers are easier to put on and take off, and they allow you to hear what's going on around you. (For more on noise-canceling technology, see our roundup of noise-canceling headphones.)
Recommended models
iPhone headsets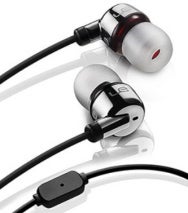 Thanks to the popularity of the iPhone, a number of companies now sell iPhone-specific headphones with a microphone and basic remote-control features built in; these models are often referred to as headsets. (The microphone and controller generally work with recent MacBooks and recent iPod touch, nano, and classic models, as well.) Many of these headsets offer improvements in both audio quality and microphone performance over Apple's stock iPhone headphones. Most use a canalbud or canalphone design, although we're starting to see lightweight and full-size models, as well.
One caveat when it comes to canalbud- and canalphone-style headsets: Because these models partially or fully block your ear canal, a phenomenon called the occlusion effect can make your own voice sound—to yourself—oddly booming when you're talking on the phone.
Recommended models
(We reviewed several iPhone headsets last year; we've currently got another roundup in the works.)
[Senior Editor Dan Frakes reviews iPod, iPhone, and audio gear for Macworld.]