World of Goo, the quirky, addictive physics puzzler that's appeared on the Mac, Windows, Linux, and even the Nintendo Wii, is coming to the iPad.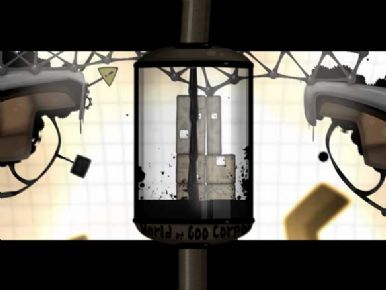 2D Boy, maker of the popular independent game, announced the forthcoming release on its company blog. If you've never played this strangely delightful game, it's basically a creative spin on the challenges and play style of the classic Lemmings games. A collection of gooey creatures need to get from Point A to Point B, and to help them you'll need to harness their unique abilities to form structures, cross chasms, avoid predators, and otherwise keep them out of harm's way.
World of Goo is one of those games that seems like a perfect fit for the iPad. Apple's tablet will likely be another strong platform to help 2D Boy up their revenue; the game hit a 90 percent piracy rate after the team shunned DRM techniques as an "experiment."
As far as whether World of Goo will come to the iPhone and iPod touch as well, 2D Boy simply says "maybe." The company doesn't want to release a version on those devices "if it doesn't run absolutely buttery smooth." The iPad version will offer multiplayer options, as it supports 11 fingers on the display simultaneously.
About the only detail we don't have is a price—2D Boy declined to mention one in its announcement. The company says it's about finished with World of Goo for iPad and will release it as soon as Apple approves it for the App Store.