Epic Games, the creator of the widely-used Unreal 3 game engine, is gearing up to release its Unreal Development Kit (UDK) for iOS, which will give iOS game developers unrestricted access to powerful 3D game development tools.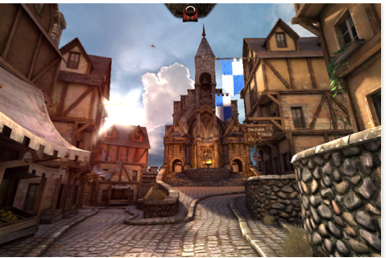 The UDK is Epic's free version of the Unreal Engine, a powerful game engine that has been used to power such graphically intensive titles as Gears of War and Epic Citadel (pictured)—the latter of which has already been released for iOS as a demonstration of the Unreal Engine 3's performance on the platform.
When it ships, the UDK iOS will include the same editors and code used to create a number of blockbuster games, and will be available to anyone wishing to publish games via the App Store. Toolsets of this quality generally cost developers anywhere from $500 to tens of thousands of dollars, so by releasing the UDK for free, Epic is drastically lowering the barrier of entry for iOS developers wishing to create graphically impressive games.
As it readies the UDK iOS for launch, Epic will be releasing content and tutorials to the developer community. Though there's no release date just yet, once released, the UDK stands to make a significant impact on the mobile gaming landscape.
Note: When you purchase something after clicking links in our articles, we may earn a small commission. Read our affiliate link policy for more details.