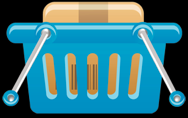 If you're a Mac developer looking to get the word out on your new app, what better way to do so than by bundling it with other related apps and selling the entire package at a bargain bin price? If you're looking to get into the software bundling game, allow us to point you toward Denver-based BundlesForMac, which will be announcing its first bundle on November 29 and is looking for submissions from interested developers.
BundlesForMac is in partnership with Web companies ShakeOnIt and NothingButMac to provide targeted software bundles for developers and Web designers, and home and family Mac users. The company's upcoming bundle will focus on Home & Family apps.
In the increasingly competitive Mac software industry, software bundles have become a popular way for smaller developers to get their name and software out to a larger audience. And in these shaky economic times, the substantial savings that software bundles provide are ever more appealing to bargain-hunting consumers—which might explain the seemingly endless stream of new bundles released every week.
The BundlesForMac Home & Family bundle will be available between November 29 and December 13. If you want to learn more about upcoming BundlesForMac bundles, register for the company's newsletter to stay in the loop. Developers interested in having their app included in the bundle can submit an application at the BundlesForMac Website.