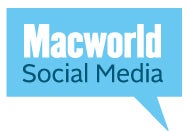 Macworld is getting social with you, dear readers, not only to give you more ways to stay on top of the latest Apple news and reviews, but also to hear what you think. To do so, we're launching a new series of polls on Facebook, the Internet's largest water cooler. I posted our latest poll Tuesday to find out what your favorite new iOS 4.2 features are, and the results are in.
Since iOS 4.2 was a more significant update for the iPad than its siblings, I spread the ten choices out between truly new features for all devices (AirPrint, AirPlay) and iPad-specific additions like multitasking and folders, which the iPhone and iPod touch have enjoyed since this past summer.
Unsurprisingly, multitasking for the iPad took the gold medal by a landslide, with 29 percent of your votes. The closest contender was AirPlay (for all devices) with 18 percent, followed closely by folders for the iPad at 15 percent.
Interestingly, none of you voted for Game Center for iPad or for the new parental controls, which can prevent children from deleting or installing apps, playing multiplayer games, or changing account information (see Macworld's what you need to know about iOS 4.2 coverage for more details). I hear from a lot of friends whose children unwittingly bought $50 worth of apps or nuked mommy's e-mail accounts, and I was sure that one would at least place.
The other iOS 4.2 features that placed are: unified inbox in Mail for iPad at 10 percent, search current page in Safari at 8 percent, new SMS alert options for iPhones and changing the Notes app's font tied at 7 percent, and, in a surprise upset considering all the fuss, AirPrint bringing up the rear at 6 percent.
That's it for our latest Macworld poll, and thanks to everyone who participated. We'll be doing more of these in the future, so let us know what you think or if you have ideas for future polls. Be sure to follow Macworld's official Facebook page and @macworld on Twitter for the latest news and to sound off on future polls.