The gaming world is currently busy gushing over Gran Turismo 5 for the Playstation 3, but iPhone owners will soon have their own next generation racing game to brag about.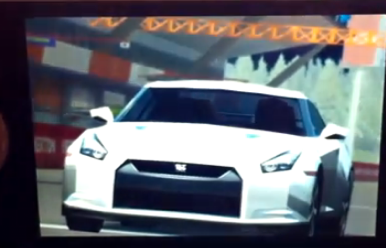 Developer Firemint has posted a gameplay clip of its upcoming Real Racing 2 for iOS, the sequel to the company's acclaimed 2009 Real Racing game. The video shows the game running on an iPhone 4, with its impressive HD graphics running at a consistently high frame rate.
Real Racing 2 will feature a number of real cars, including the 21010 Chevrolet Corvette C6.R, the 2006 BMW Z4 M Coupe Race Car, a 2010 Ford Shelby Mustang GT500 and more. Players will also get to enjoy an extensive career mode with over 10 hours of gameplay and the ability to buy and sell cars.
Firemint is shooting for a pre-Christmas release, and states that the game that the game's support will run all the way down to the iPhone 2G and original iPod Touch—though it will of course run best on the iPhone 4.
[Hat tip: Kotaku]