Admit it: after seeing the umpteenth flier your intern designed using Comic Sans on a blank page, you're starting to think it might be time to add some design inspiration to your Pages tool belt. Fortunately, Jumsoft has updated its Pages Templates pack to version 6.0, giving you plenty of new options.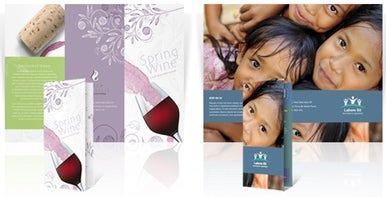 Altogether, the package features 50 new templates and 50 refreshed templates suitable for uses like business planning, calendars, family trees, quizzes, and even wine labels. A number of holiday-themed templates are also right on time for the upcoming season.
Jumsoft boasts that the packages features a total of 280 layouts in all, thanks to the fact that some templates features up to 12 different sections. While the company does not offer demos of its Pages Templates, you can at least preview the company's designs before making an investment.
Pages Templates 6.0 is available now for $39, and requires iWork '08 or later.