IGG Software has released a free update to its Mac-only personal finance management software, iBank, giving it a number of improvements, including additional report templates, the ability to import CSV data, and new contextual menus.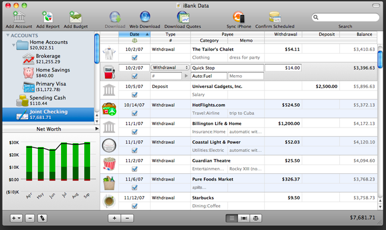 iBank 4 lets you monitor your account balances at a glance; track your investments; maintain budgets; and manage your credit cards, savings, checking, and loans. You can also generate reports on your account balances, spending categories, investments, and net worth, and sync your iBank 4 data with the iBank Mobile iOS app.
iBank 4.1 has been updated with three new report templates: Forecast, Category Detail, and Expense Timeline. Its Portfolio report has also been enhanced, and now features at-a-glance summary information. The app now boasts a daily interval option for reports, and a new report setup assistant for enhanced customization and control over report content.
Support for CSV data importing has also been added, which should make it easier to enter spreadsheet data from other programs. Finally, iBank now supports 1Password integration, which should allow for more streamlined and secure bank account log-ins for 1Password users.
iBank costs $60 and runs on OS X 10.5.7 or later.