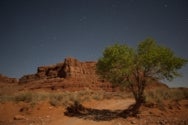 You guys love to take pictures. We know because our last photo contest received over 700 amazing entries which we narrowed down to a handful of winners. This time, we're opening the fun up to all digital cameras— DSLRs, point-and-shoots, iPhones of all generations, other mobile phones, and compact interchangeable lens cameras.
The theme for this photo contest is low light photos. New cameras are constantly bumping up their maximum ISOs, and even entry level point-and-shoots are adding fun twilight and night modes. We want to see how you're using the tools in your camera bag to capture tricky shots with minimal lighting.
So bump up your ISO, mount your camera on a tripod, experiment with long exposures, open your aperture all the way, or play with your camera's modes, like Twilight, Fireworks, or HDR.
If you're looking for guidance, check out these how-to articles filled with tips for taking low-light photographs:
Get great photos in low light
Shooting by moonlight
Judging: Photographs will be judged by our editors based on quality, composition, personality, and how creatively they take advantage of limited lighting. As with our last contest, editing is allowed, but keep in mind that going overboard in Photoshop doesn't automatically mean a better image. We want to see what you can do in-camera.
How to Enter: Send your image or a link to your image to contests@macworld.com with the subject line "Macworld Low Light Photo Contest" In the body of the e-mail, include your full name and location and tell us a little about how you took the photo, what settings you used, and any story behind the image. Please make sure your image files are 72 dpi.
Rules: Only one image per person will be seen by the judges, so if you enter multiple images we'll pick the one we think is the strongest. We will be checking metadata, so please don't send any images with this information stripped out. The contest is limited to US residents only. You must be the photographer of an image and own all rights to that image to submit it. Read the full contest rules here.
Deadline: The deadline for entries is Friday, December 10th, so you have one week to take or find a great low light image. Winning photographs and honorable mentions will be featured on Macworld.com in a slideshow later this month. You retain all rights to your submitted images.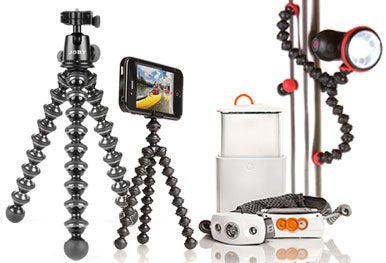 Prizes: The winners of this contest receive tripod and light gear from Joby.
One first place winner receives a Gorillamobile tripod for the iPhone 4, a Gorillapod Focus tipod + Ballhead X bundle, and a Gorillatorch Switchback headlamp and latern.
Two second place winners will each get a Gorillamobile tripod for the iPhone 4, a Gorillapod SLR-Zoom tripod + Ballhead bundle, and a Gorillatorch Flare.
Rounding out the prizes, we're giving five third place winners the new Gorillamobile tripod for the iPhone 4.