December is here, and as bundles of gifts slowly accumulate under Christmas trees, bundles of Mac software are also emerging throughout the Web. If you're looking for hefty savings on Mac software, we can point you to three new bundles on the market, all of which combine numerous apps from various developers and price them at a fraction of their combined value.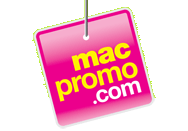 MacPromo's time-saver bundle features 10 utilities that aim to increase your productivity on your Mac. The programs—which include TypeIt4Me, PathFinder, and DragThing—give you new ways to work with your Mac, helping you save time when typing, managing e-mail, downloading files, organizing and renaming files, and more. The bundle is priced at $50, which is more than 85 percent off the combined prices of the programs.
MacBasket's "mini bundle," which launches December 2, features six Mac lifestyle apps that range from the bill-paying reminder app, Chronicle, to the diet assistant app, HealthNut. With a mere $10 price tag, this bundle offers an impressive 92 percent discount off the apps' combined prices—plus they throw in a bonus app, Tracks, which lets you browse iTunes Store listings from your menu bar.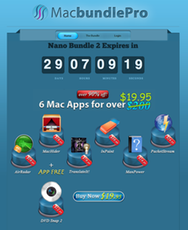 Last, but not least, we have MacBundlePro's NanoBundle2, which also contains seven Mac apps for $20—a 90 percent savings. The NanoBundle2 features a wide range of apps that include the photo-retouching app, InPaint; the multilingual dictionary app, TranslateIt; and the Wi-Fi network-scanning app, Air Radar 2.
While all three bundles feature a number of quality apps at fantastic discounts, it's up to you to find the ones are most tailored to your own interests. But act fast—like most bundled offers, these collections are available for a limited time only.